Two brilliant books that support children with moving on to secondary school
Go Big by Matthew Burton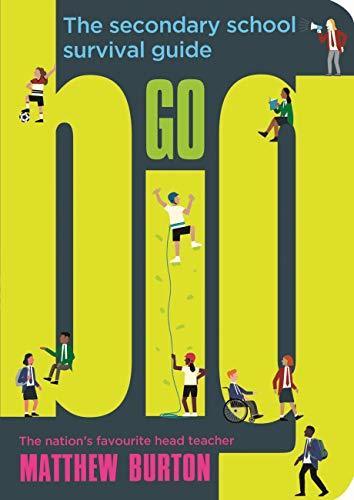 Find great friends, boost your confidence, build towards your brilliant future! Secondary school can seem scary. Corridors are wide, older students look terrifying and there's homework, messy friendships and stressful exams to deal with. From your first day to your final exams, this is the ultimate school handbook for achieving, succeeding and being the best you can be!
You are awesome by Matthew Syed

Find your confidence and dare to be brilliant at almost anything. It's not as impossible as you might imagine. If you're the kind of person who thinks... "I need a special type of brain to do maths"... "You're either good at sport or you're not"... I don't have a musical bone in my body".. then this book has been written for you, to challenge the beliefs that hold you back. Whatever you want to be good at, the right mindset can help you achieve your dreams.