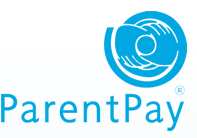 Fairholme is a cashless school - this means we are unable to accept payment by cheque or cash. All paymnets for trips, school dinners, clubs and so on must be made on line through Parent Pay. All our families are given an electronic log in to this service once they are registered with us. This is a secure payment service and allows parents and carers to use debit or credit cards to pay for any items. For families who prefer to pay with cash, we can provide a PayPoint card which allows payments to be made in cash through any shop that displays the PayPoint sign.
For a complete user guide to Parent Pay, please click here to view.
If you have any questions about how to use Parent Pay, or if you need your password to be reset, please contact the school office.
For more information please click here.